Sparksheet @ APEX » Sparksheet@APEX Podcast: The Connectivity Edition
I'll be at the APEX expo all this week. It's a convention for the airline industry that brings the decision makers of the airlines together with those who provide services that improve the customer experience.
Every day, Carl Toler, Kristina Velan, Sophie Woodrooffe and myself will be working to put together an audio podcast for Sparksheet that showcases different aspects of entertainment, media and the inflight world.
Have a listen to yesterday's podcast and tell me what you think
Roger Deakins Video Supercut Celebrates the Cinematographer's Work
Titled "Shadows in the Valley", this video is a celebration of the work of cinematographer Roger Deakins, piecing together just a few of the masterful shots that make up his illustrious career. From The Assassination of Jesse James to Skyfall to Barton Fink to Fargo to The Shawshank Redemption to O Brother Where Art Thou to No Country for Old Men, Deakins' filmography is filled with gorgeous film after gorgeous film.
Read more at http://collider.com/roger-deakins-video-supercut/#jAejI6lkf2LsIxme.99
Not Just Bees: Controversial Pesticides Linked to Bird Declines | Science | WIRED
In case you needed another reason to buy organic when you can. Don't encourage bad behavior in the people that sell you your food by giving them money. There's a reason that junk is so cheap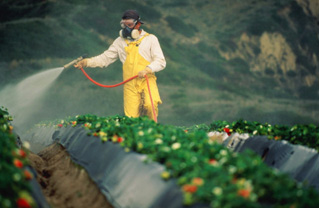 Four Tribes by Jason Glover — Kickstarter
I was so impressed by this game that I immediately had to fund it.
Watch the tutorial here and then do yourself a favor and get a copy